Stone Carving
---
PT Balegede Internasional executes many commissions for stone carving.
Our carving team is lead by Wayan Pegug, who comes from a traditional carving family in Southern Bali.
The photos below are from our projects and are representative of the many styles that we can provide.
Please contact us to discuss your individual needs.
We can carve in any style and from photographs or drawings.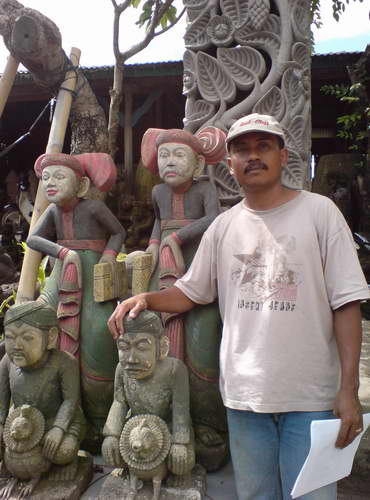 Wayan Pegug, Master Carver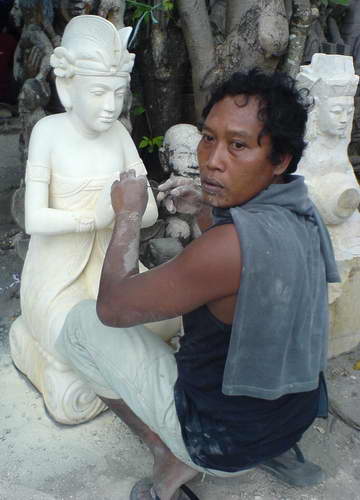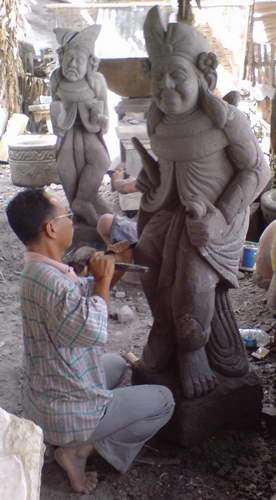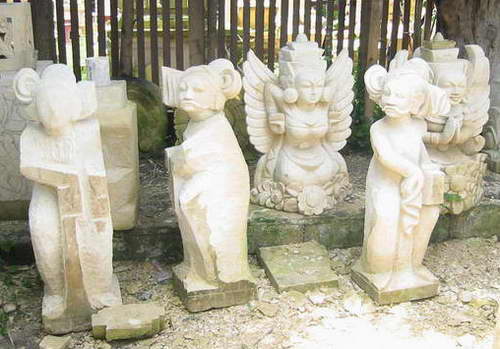 Ladies and Gentlemen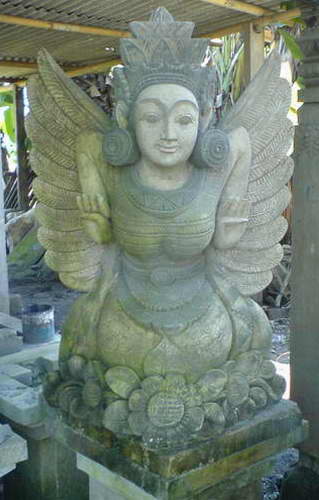 Goddess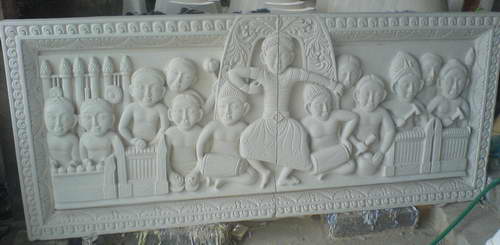 Balinese Dancer and Gamelan Panel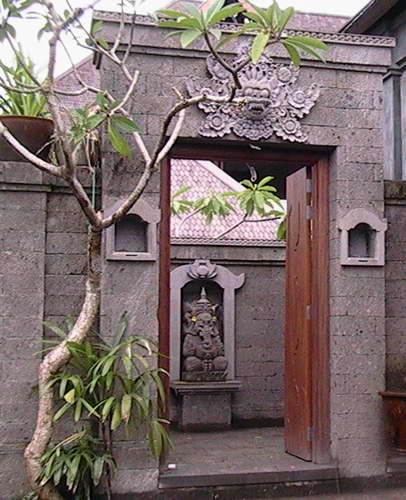 Front Gate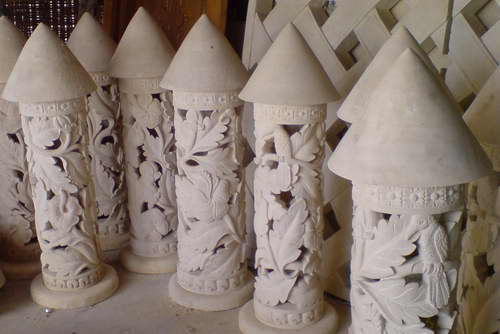 Driveway lamps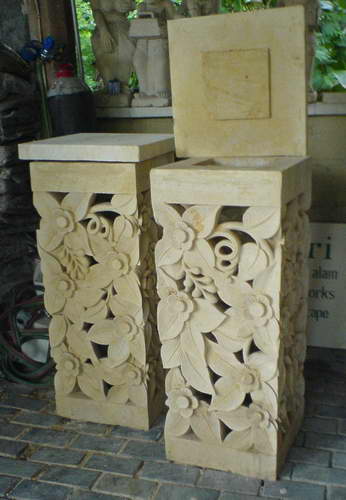 Landscape lamps for Iroquois Point, Hawaii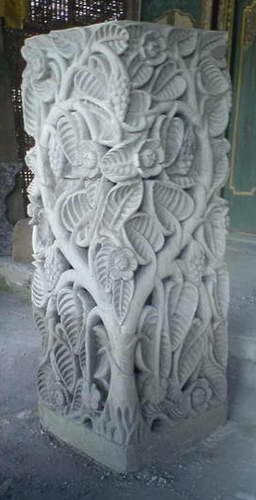 Pot Stand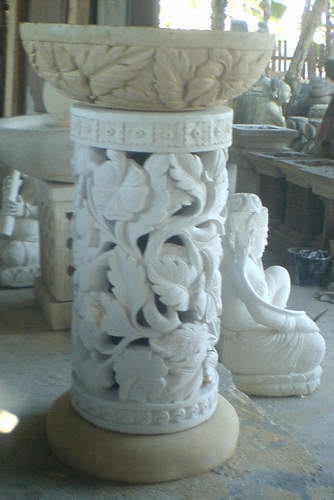 Water Feature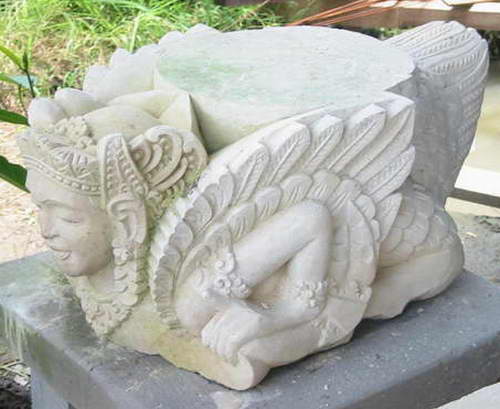 Carved Post Base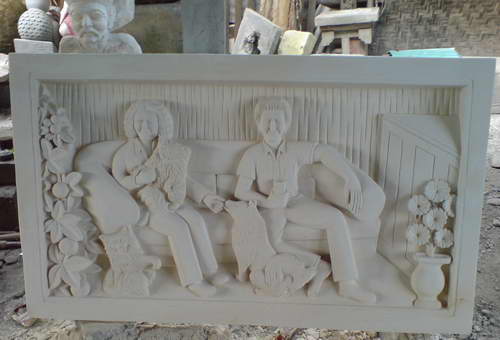 Portrait of Clients and their dogs!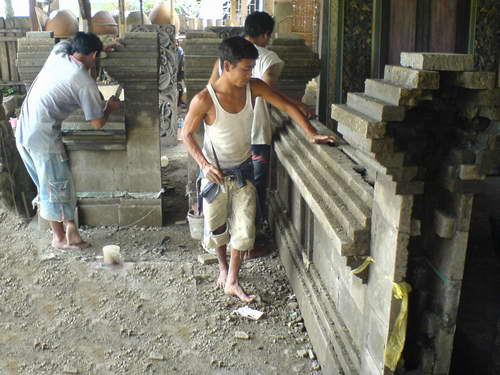 Prefabricated Balinese Style Wall for Export